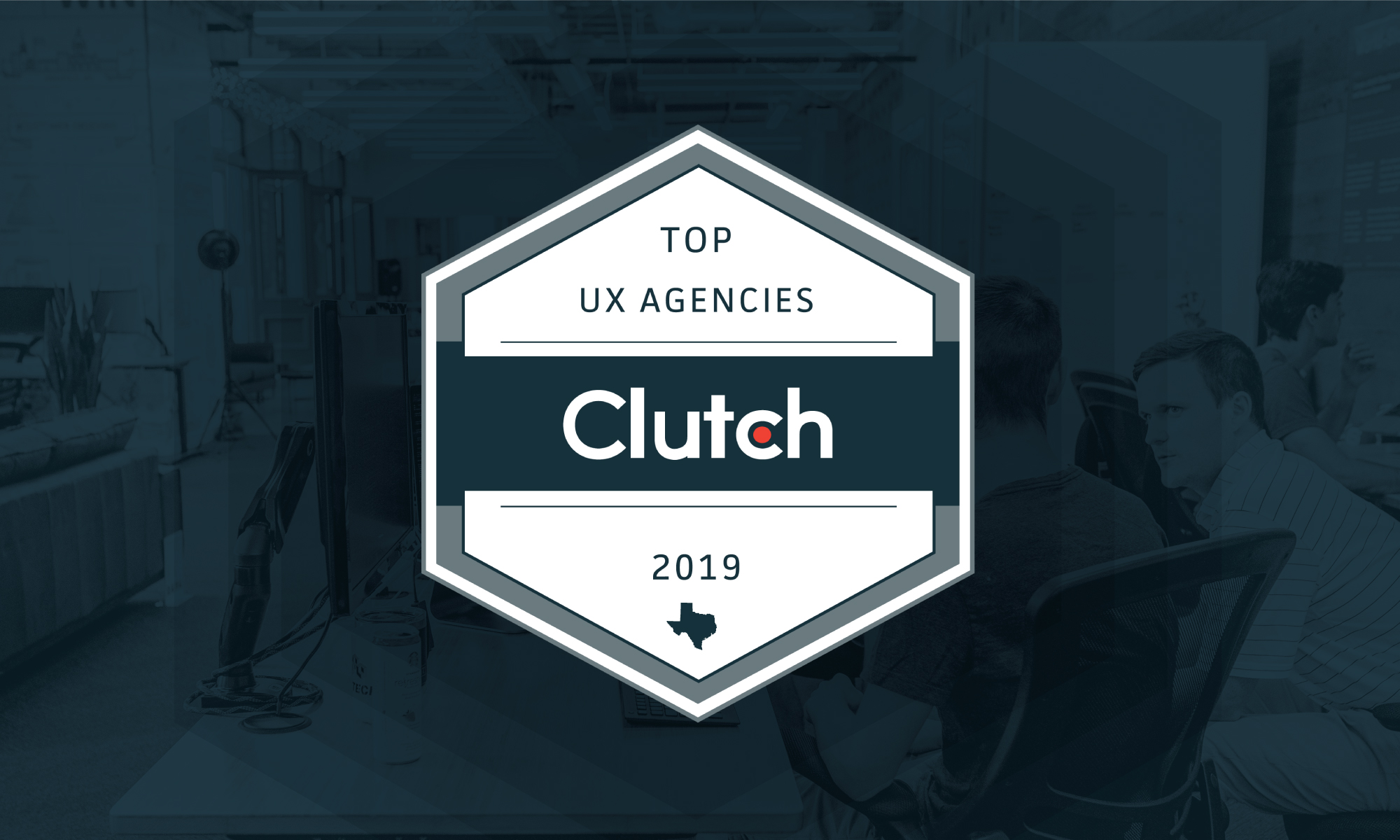 Aug 19 In latest industry rating, Vega named Creative & Design leader in Texas market — #1 in Dallas.
We are proud to announce that Clutch has named Vega as one of the leading U.S. creative and design agencies in Texas. Vega us currently the top-ranked UX Agency in Dallas.
Clutch is a B2B ratings and reviews platform that helps businesses identify the best fit service providers. It based the new rating on Vega's outstanding ability to deliver high-quality work to clients, attentive customer service, impressive portfolios of diverse projects and clientele, and the ability to stand out in the competitive design industry. Clutch analyzed the companies' client satisfaction through phone interviews with former clients. Clutch also investigated the depth of the companies' expertise and their marketing leadership in the creative and design industry to determine the results.
This recognition is a validation of the effort, commitment to excellence, and growth we've seen at Vega over the last year. We are blessed to work with great clients with whom we have the privilege of bringing exciting and innovative ideas to life. We're just getting started.
The most important consideration that Clutch analysts make for the quality of a company is what its clients have to say. (Read recent testimonials from our clients.)
The ability to provide clients with innovative, high-quality experiences separates top companies from their competitors. Vega's unique methodology for identifying and systematically designing for users' needs and motivations is a proven differentiator in delivering transformative outcomes to our clients.
The Vega team is grateful for this recognition and proud to provide valuable expertise to the world's leading companies.