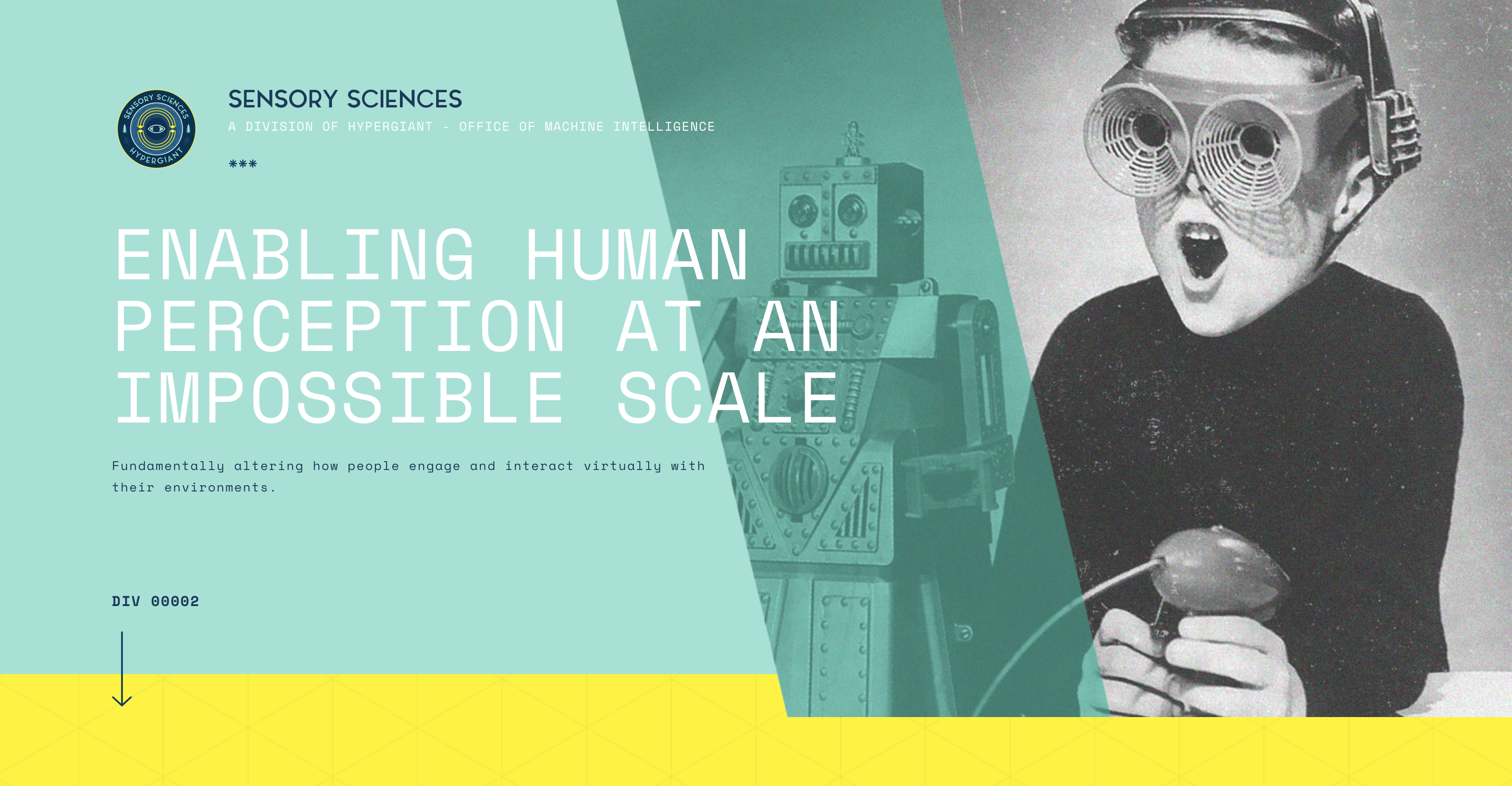 May 19 Hypergiant Sensory Sciences has selected Vega as a design and innovation partner to design the first version of their platform for training AI to see and understand the world.
About Hypergiant Sensory Sciences
Sensory Sciences, an independent software company operating within the Hypergiant industrial complex, functions under the guidance of veteran AI entrepreneurs Dave Copps and Chris Rohde. They are now leading a global team of entrepreneurs and data scientists with a proven ability to develop products that utilize machine learning and AI to solve complex, critical, problems.
In a world where the use of cameras and sensors has exploded, the Sensory Sciences team recognized an urgent need for a real breakthrough in the ability of machines to persistently observe and learn from physical environments.
The company seeks to deliver sensory perception at scale where machines can not only see and sense the world, but re-play it, re-mix it and even allow us to re-program it.
Sensory Sciences' platform will provide people with a fundamentally new way of engaging and interacting virtually with their environments.
Update: Project complete — check out the case study.